A Place to Be Original.
Welcome to The Mint District, a place to be original in Downtown Rutherfordton! This specifically zoned area, opening in the summer of 2023, allows for alcoholic beverages, purchased from participating ABC permitted businesses to be carried within the designated area between the hours of 10 am and 10 pm, seven days a week.
Beverages must be in specifically marked cups, and be purchased only from approved/permitted businesses within the Mint District. Zone boundaries will be clearly marked with signage; see below for the exit signs and maps showing the boundaries of the Downtown Rutherfordton social district.

What is a social district?
The North Carolina General Assembly passed Session Law 2021-150 in 2021 allowing cities to create "Social Districts" where individuals over 21 can buy an alcoholic beverage from licensed establishments (i.e. bars, breweries, restaurants) and consume to-go drinks within a designated common area and within participating businesses. On May 3rd, 2023 the Rutherfordton Town Council approved Ordinance 20-23 creating the social district in Downtown Rutherfordton.
Beverages must be in marked cups, and businesses within the social district have the right to opt out of the district by not allowing alcoholic beverages in their establishment. Please make sure to note signage or a marked decal designating the approval or prohibition of alcoholic beverages before entering any business. Businesses can download copies of the signs to print here.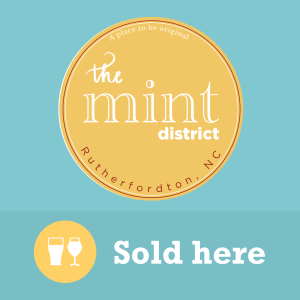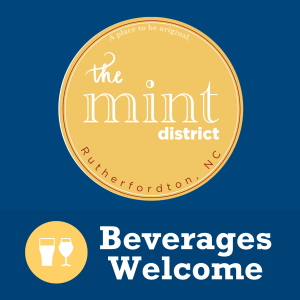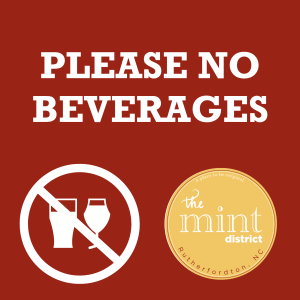 Social District Rules and Regulations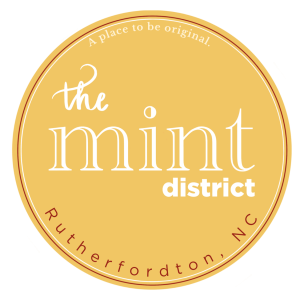 1. Alcoholic beverages must be purchased from ABC Permitted locations.
2. Alcoholic beverages can be consumed outdoors, on sidewalks, in public areas, or on the property of participating businesses that do not have an ABC Permit.
3. Alcoholic beverages must be consumed in district approved containers (no more than 16 fluid ounces, not made of glass, unique logo must be visible with a statement of "Drink Responsibly - Be 21." in no less than 12 point font, and clear mark of the ABC Permittee that sold the drink).
4. Must be consumed during the days and hours set forth by the Rutherfordton Town Council.
5. In the event of a special event that requires a significant road closure, the Rutherfordton Town Council reserves the right to eliminate the social district during the event.
5. Participating retail businesses must display signage indicating their participation in the social district.
6. Businesses with ABC Permits that allow for "on-premise consumption" must apply for a license agreement with the Town of Rutherfordton and obtain written approval before selling beverages for social district consumption.