The Town of Rutherfordton is in the process of developing a community garden, one that's run by the community, for the community!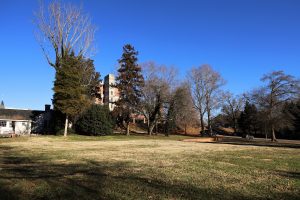 The community garden site is located in the field located next to St. Luke's Chapel (128 Hospital Drive), at the intersection of Hospital Drive and Edwards Street. Rutherford Regional has leased the Town the land and has agreed to pay for any water used for the garden.
Any food that is grown in our community garden will be donated to local food pantries. We are expecting to grow an assortment of food like head lettuces and greens, carrots, cabbage, cucumbers, and other suggestions from the community.
Call for Volunteers
We are looking for volunteers for this project! Volunteers will have the option of signing up for specific tasks and days. Tasks will include garden maintenance, harvesting & washing produce, and delivering produce to local food pantries. If you are interested in participating in this project, please join our Facebook Group or email mlong@rutherfordton.net.