Employment Opportunities
If you want a career where you can make a difference in the community as part of a team that works together and provides innovative quality services, we invite you to review the available jobs and apply. Please check back, as job opportunities change regularly.
Employee Spotlight
Rutherfordton Employee Spotlight: Tim Lovelace
Each one of our team members brings a unique approach to their work with amazing personalities and hearts for service. Each month, we aim to share a little about one of the team members who work so hard to make Rutherfordton a great place to call home. This month the Town is shining the spotlight on Tim Lovelace! We hope you enjoy getting to know about Tim and celebrate his service to the Town.
Department: Fire & Rescue Dept
Title: Asst. Fire Chief
Years of Service: 30 Years
Family: Tim is married to Linda and has one Daughter, Kim Bridges, and two grandsons, Tyler & Garrett
What is your proudest moment working for the Town of Rutherfordton?
I was awarded the Firefighter of the Year award in 1999.
What brings you joy?
Spending time with my grandsons Tyler & Garrett and my family.
What do you enjoy most in your time off?
Hunting, Fishing, and Playing Golf.
What would you like others to know?
Always do your best at whatever you do.
#1Town1Team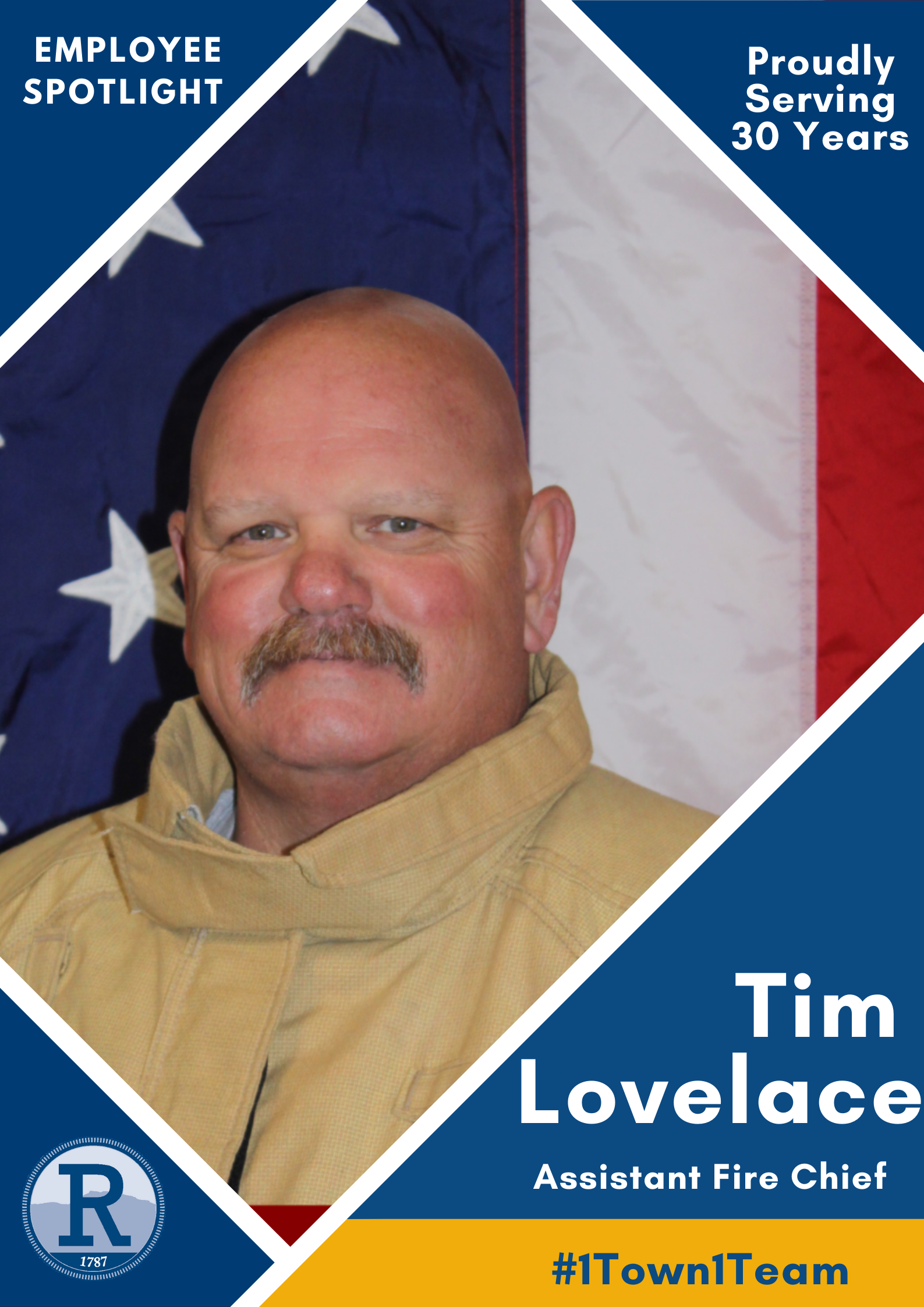 Past Employee Spotlights:
June 2021 - Jimmy Brown - Public Works Dept