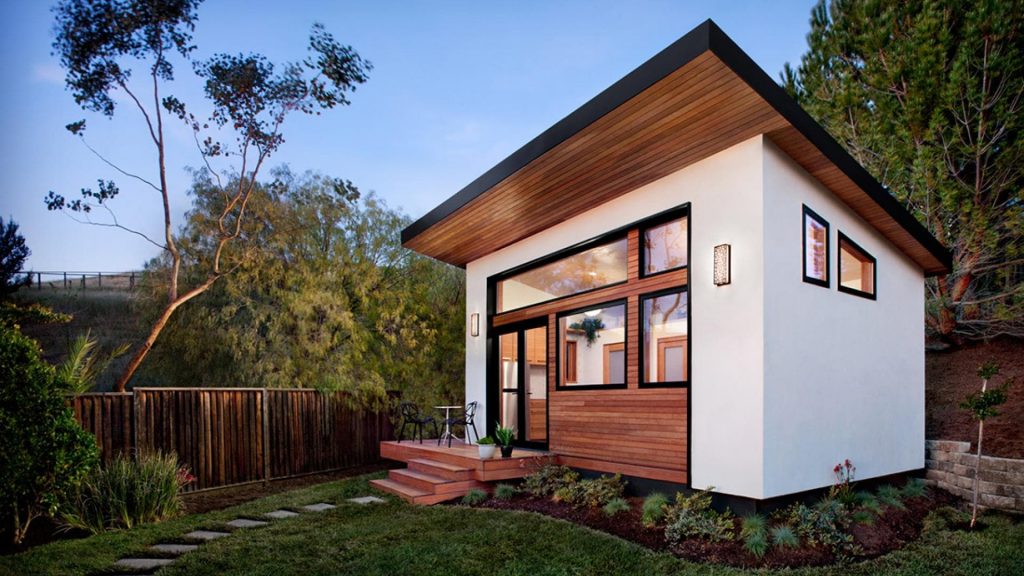 What is an ADU?
An ADU is an accessory dwelling unit on a single-family property equipped with its own kitchen and bathroom. ADU rules and regulations apply to a self-contained dwelling unit that is located on the same lot as an existing principal detached or attached dwelling for single-unit living. The ADU shall be independent of and subordinate to the principal dwelling. ADUs can be used for additional housing for in-laws, a home office, or a short-term rental. 
What is included in an ADU?
ADUs include a living room, sleeping area, kitchen, bathroom, and have a lockable external entrance. An ADU may be located above a garage. ADUs may be detached, attached, or internal to the principal dwelling.
What are the advantages of an ADU?
ADUs open up affordable rental options while preserving undeveloped land, bring flexibility in housing options for nontraditional living situations and elderly people interested in aging in place, and be used for students, seniors, short-term rentals while increasing home value.
Does an ADU sound right to you?
Please review the document below that reviews the specific rules and requirements for Accessory Dwelling Units and contact our Code Enforcement Officer for more information about permits.