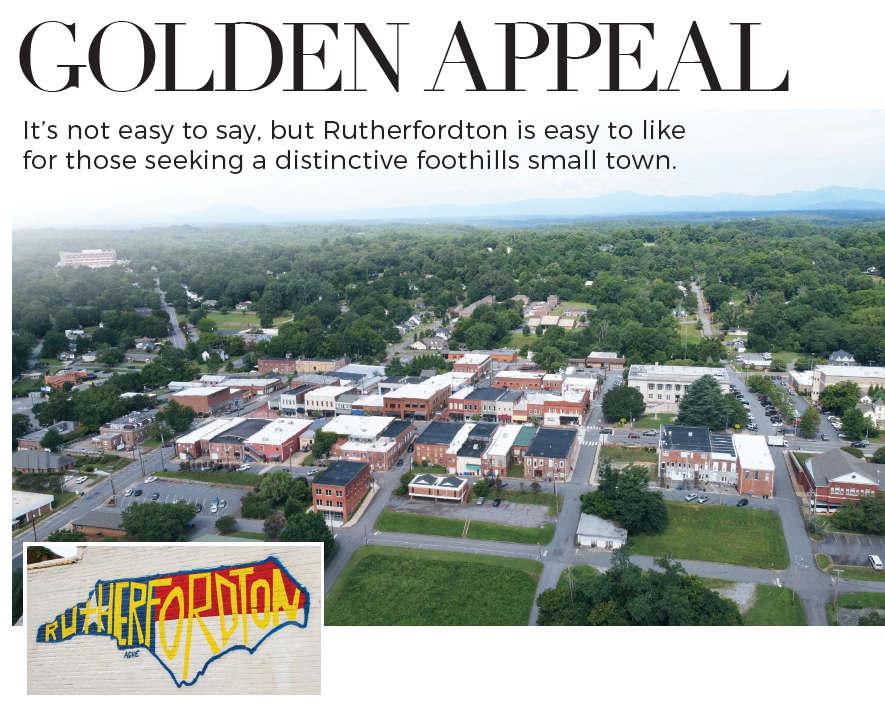 Small businesses are the lifeblood of the American dream and the local economy. Rutherfordton has provided a great opportunity for those looking to blaze their own trail for over 200 years. Recently Business North Carolina Magazine took an in-depth look into the golden appeal of our community. We all know names like Yellow Sun Brewery, Small Town Coffee Roasters, Copper Penny, and Trelleborg. However, five years ago those names didn't show up on a google search in Rutherfordton. What has changed? A common vision to preserve our small-town feel with the mix of progressive ideas to move our community forward has caught the ear of those across the state.
Beginning with moves to keep the Town moving forward the Town Council has invested in projects like the Factory, the Copper Penny, the Purple Martin, Kiwanis Park, and opening up downtown to more creative businesses like tattoo shops. These pro-business investments are the foundation for the next set of businesses to blaze a trail in our community and it has the eye of Business North Carolina Magazine as Rutherfordton is the December Town Square feature. The Town has embraced the National Main Street four-point approach to growth and it is working as the Town is turning the tide with great businesses.  Moving into 2021 the next investment will move towards a common gathering place.
Recently the Town Council approved the conceptual plans to improve the property at 220 North Main Street, affectionately known locally as the Hole. The plans call for an outdoor covered shelter to provide a place for community gatherings, small businesses to showcase themselves, and the occasional concert or event. This plan highlights the vision to sustain a local economy that is built around a viable Main Street district that gathers people and creates that small-town feel that we all crave. As the Town moves towards the creation of a place to make Main St whole a place to relax, start a business, feel welcomed, create connections imagine the story five years from now. Until that time we are pleased to be the Town of many firsts, a place that opportunity is golden and a place that is dynamically a place to mint your original business vision. Read the Business NC Article here and learn more about The Whole project here.