About the program
The junior program started as a way to promote volunteerism in our organization as well as grant our youth the opportunity to learn about and achieve an exciting volunteer or career path in the fire service. The program is open to students ages 16 & 17 who poses a valid NC driver's license. We partner with the Boy Scouts of America Fire Service Exploring program which provides insurance and supports recruitment of members.  Any member in the junior program must obtain a passing grade in all high school classes.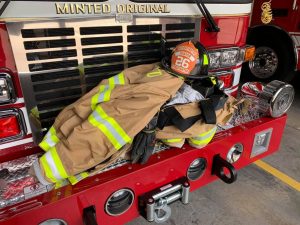 For more information contact Assistant Chief Robbie Samuel at:
828-287-7367 X 2
828-829-3183
rsamuel@rutherfordton.net 
Please click on the document below to learn more about our Junior Program.