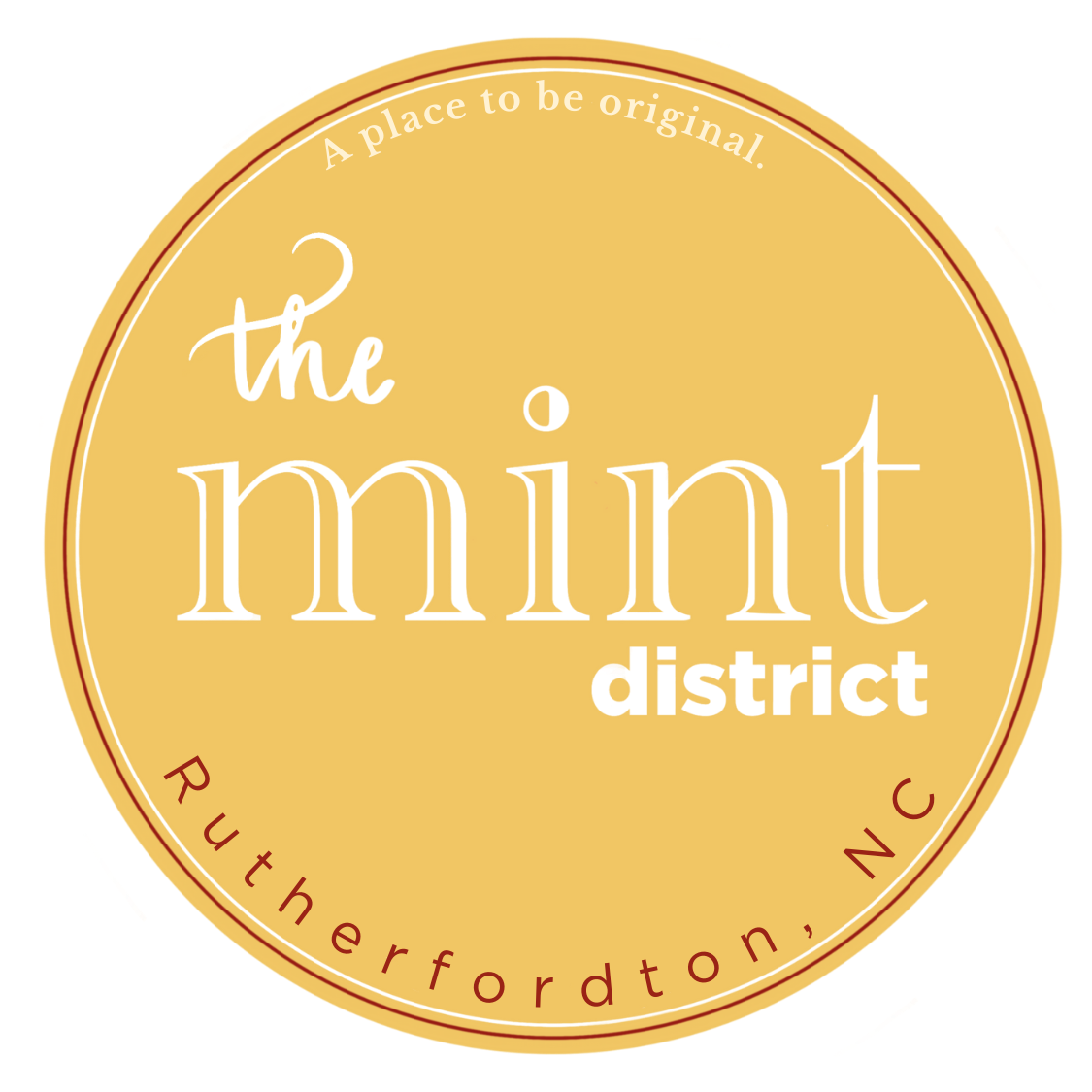 On May 3rd, 2023, the Rutherfordton Town Council approved Ordinance 20-23 creating the social district in Downtown Rutherfordton. The North Carolina General Assembly passed Session Law 2021-150 in 2021 allowing cities to create "Social Districts" where individuals over 21 can buy an alcoholic beverage from licensed establishments (i.e. bars, breweries, restaurants) and consume to-go drinks within a designated common area and within participating businesses.
Rutherford Town Rising, the nonprofit Main Street Organization that oversees Downtown Growth and Prosperity, has played a vital role in creating The Mint District. They have held informational meetings with current ABC Permittee locations and gauged interest in the community.
"It is exciting to bring more life and vibrancy to Downtown through The Mint District," said Rebecca Blanton, the Executive Director for Rutherford Town Rising. "This district will only create more opportunities for people to love where they live."
This specifically zoned area, opening in the summer of 2023, allows for alcoholic beverages, purchased from participating ABC permitted businesses to be carried within the designated area between the hours of 10 am and 10 pm, seven days a week.
"While we are all very excited for this opportunity to open in Rutherfordton, we still have some work to do before it is in effect," said Magnolia Long, the Community Development Director for the Town of Rutherfordton. "We have to receive approval from the State of North Carolina and order district boundary signs before the District is operational. Please stay tuned to our social media and other Town communications for the announcement!"
Beverages must be in specifically marked cups and purchased only from approved permitted businesses within the district. The district boundaries will be clearly marked with signage, and all businesses will have signage or decals in their storefronts that designate whether beverages are sold in the establishment, allowed within the establishment, or if beverages are not allowed.
Learn more about The Mint District on our website.