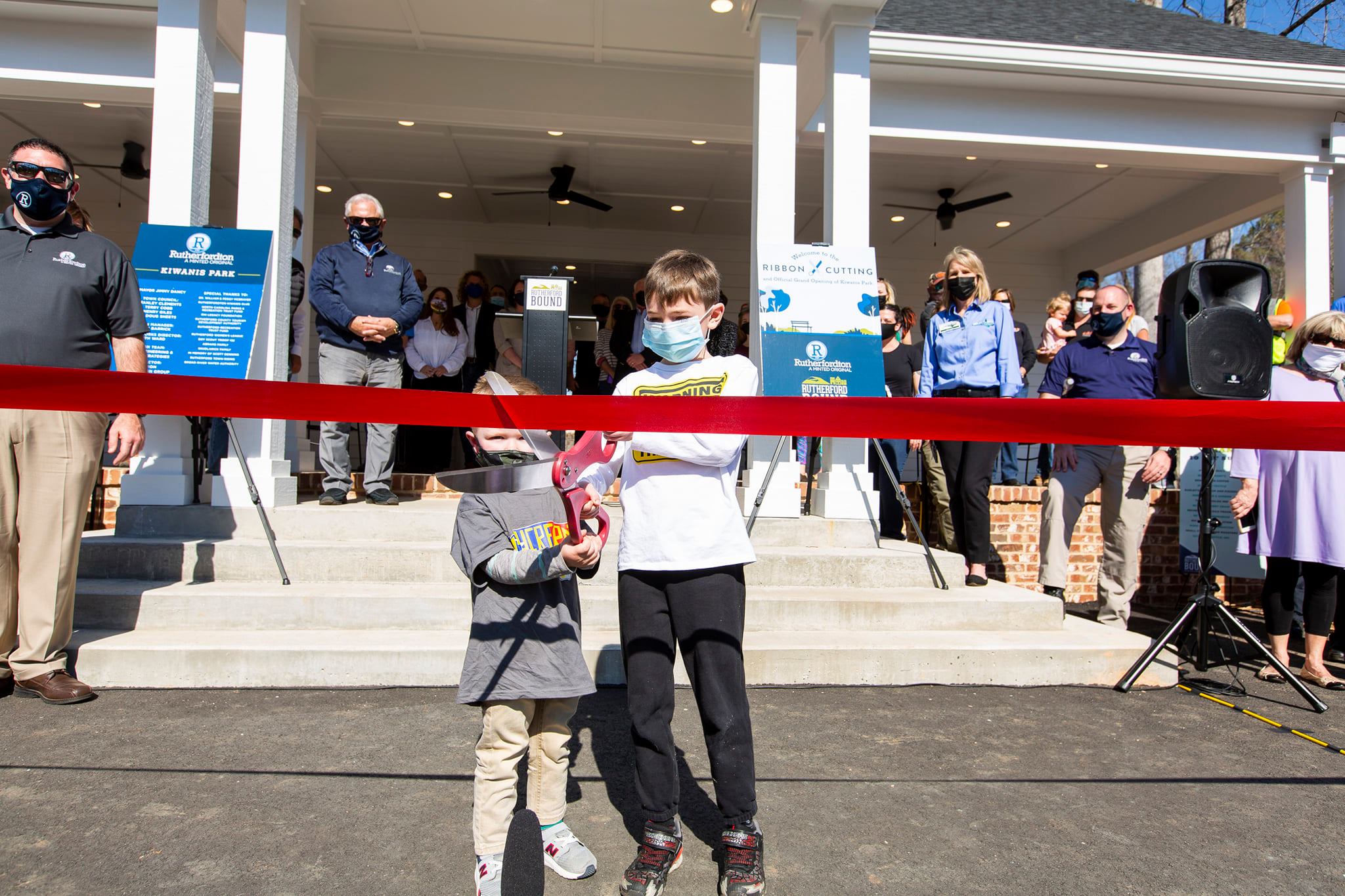 Next week, the Town will release the Town Manager's Recommended Budget for the upcoming fiscal year. This spending plan, which would begin on July 1, 2022, represents the Town's commitment to major projects and a commitment to providing high-quality customer service to our community. The general operating budget consists of funding to support services provided from our town departments of Community Development, the Rutherfordton Fire Department, Rutherfordton Police Department, Norris Public Library, Recreation, Public Works, and Administration. The budget from the most recent fiscal year represents $4.2 million. Roughly 2/3 of our budget represents our commitment to recruiting and retaining quality staff that provides high-quality customer service to our community, with the rest allocated for projects, debt, and operating expenses. Thus, we'd like to shed a light on the vital importance and work that our staff does to secure strong local and regional funding partnerships and grant funding. This provides an opportunity for the Town to serve at a higher level than relying strictly upon local taxes.
In the current budget year, our staff has secured $2,245,730 in grants from a combination of private local foundations, state grants, and federal grants all with the mission to help improve the quality of life in the town. Our staff has also worked to submit funding applications for another $3,150,000 that are still in consideration this spring. This does not include the Town's most recent application to the US Department of Transportation for a RAISE grant for $20,400,000. In partnership with NCDOT and the Town of Spindale, this grant would allow us to holistically transform the Charlotte Road and East Main Street corridor connecting our two communities. Other pending grant applications would include funding for the Norris Recreation Complex Phase One, sewer infrastructure projects at the wastewater treatment plant, electric vehicle charging stations, support for the Ruff'ton Roots expansion, improvements at 2nd Street and Main street for the first phase of streetscape enhancements, and equipment upgrades for Rutherfordton Fire and Rescue department.
In the past year, secured funding has assisted with equipment upgrades for police and fire departments, staffing at the Norris library, supporting the work of the Redevelopment Commission, enhancements to 2nd Street Park, community outreach programs through the Police Department, educational programming at the Ruff'ton Roots Community Garden, and major impactful projects like enhancements to our sewer infrastructure, the removal of legal grounds, and the construction of fire station #2. We are eternally grateful for local private support and foundational support for these projects that ultimately propel our community forward. The support and partnerships we have built with local foundations have allowed the town to maximize tax dollars and allow us to continue leveraging those funds towards State and Federal grant opportunities. Great examples of projects like this include the construction of Kiwanis park, the Purple Martin Greenway, Ruff'ton Roots, and the work started by the Redevelopment Commission.
As Town staff partners with the community and the Town Council to make recommendations for the upcoming budget process, grants provide an opportunity to continue to push projects forward without creating a fiscal impact to our community. The level of success for funding projects and programs to our community rests solely on the backs of high-quality staff, those that continually provide great service to this community day in and day out.
As the Town Manager prepares to release his upcoming budget recommendations, please know that there is a strong commitment to continue to seek opportunities and build relationships that strengthen the Town's ability to further projects goals and initiatives through outside funding opportunities that align with the Town's mission. There are great things in the works here, and grants provide the vital funding to continue moving those projects forward.
If you are reading this article today, you are encouraged to share opportunities that you see for outside partnerships and resources to the Town Staff. While some grant funding is as low as $500, when combined together, it provides significant support to the Town operations. You are also encouraged to review the Town Manager's Recommended Budget for the upcoming Fiscal Year 2023, as it will be presented to the Town Council at the May 5th Town Council meeting.