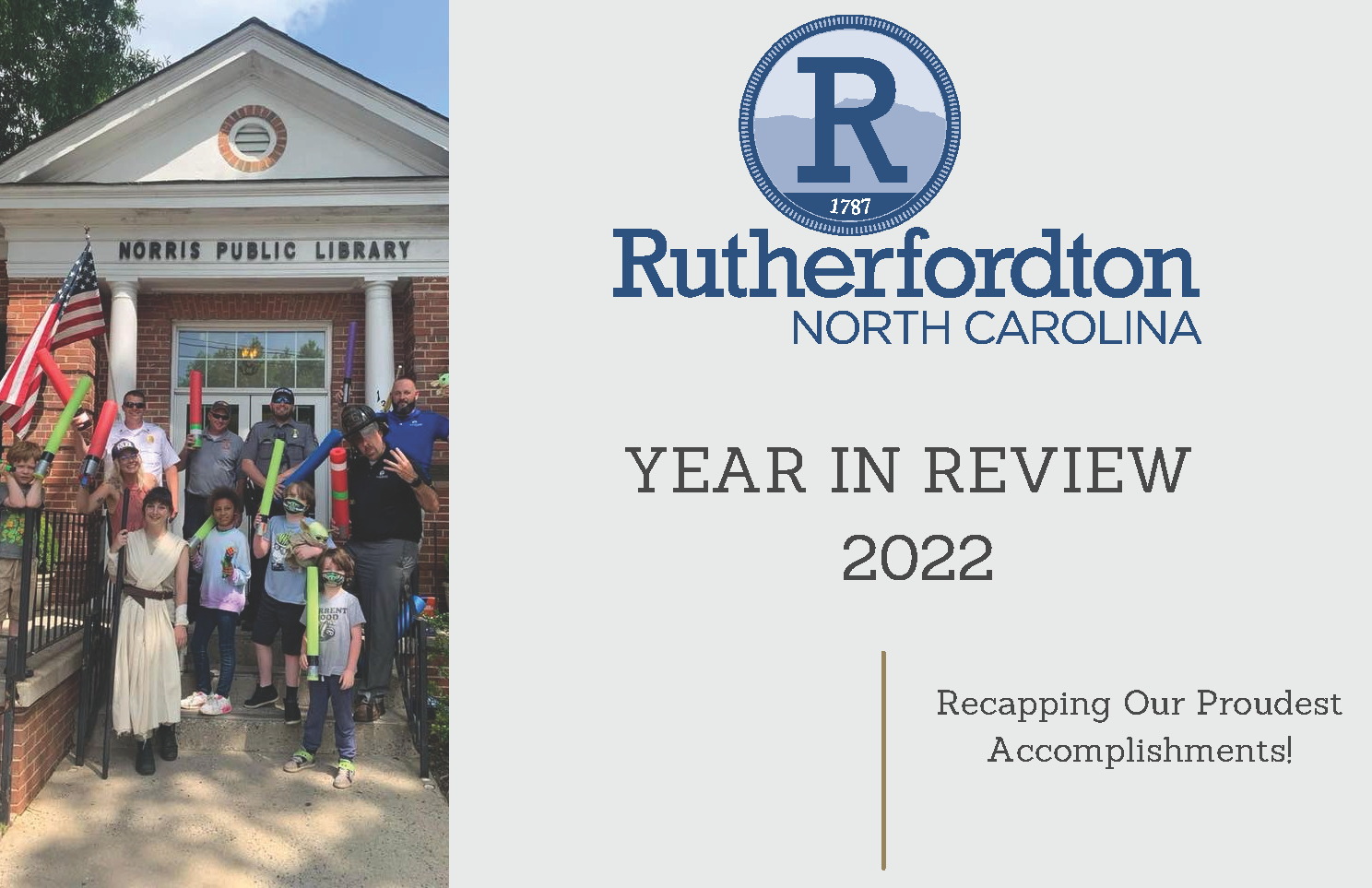 As we begin to think about practicing writing down "2023" instead of 2022, we often think about the opportunities that come along with a new year. Opportunities for personal goals, personal improvement, new visions, and new objectives that we aim to do with a fresh start. Oftentimes, we focus so much on what could be and what is to come, but we fail to realize how much we've accomplished over the last 365 days.
2022 has been an amazing journey for the Town of Rutherfordton. Led by the Mayor and Town Council, the Town team have achieved so much for this community, in plans and opportunities. Many of these highlights can be seen in our "2022 Year in Review." Just to name a few notable achievements:
We began construction on Fire Station #2 to serve our rural district with faster response times;
We received grant funding for the first phase of the Norris Recreation Complex;
We broke ground on the new Creekside Meadows housing development on John Smith Road that will provide new houses for our teachers, police officers, and other essential community members; and
We received millions of dollars of investment – $27 million to be exact – this last year through strong partnerships.
Our staff and council are committed to serving the residents of Rutherfordton. Their commitment to this community is reflected in our approach to strategically planning for future goals, like our 2023 Action Plan (the survey is open now!).
We are proud to welcome Impulse Art Shop and Sunny Days to our Downtown, and welcome businesses like Mill Hill General Store, Maples on Main, and Sweet Forever Florist that are coming soon. Main Street Market has grown into a new location. And we continue to have strong anchors in our town like Copper Penny, Flyboy Pizza, Main Street Electric Tattoo, and others.
As we look back over the last 365 days, we want to celebrate our accomplishments with you. We want to take a moment to focus on just how amazing our community is and how blessed we are to call Rutherfordton home. As our favorite hashtag says, #1Town1Team, one town one team, as you gather to celebrate this holiday season and to revel in the excitement of a new year, we hope that you are also excited about our achievements together in 2022 and our momentum moving into 2023.