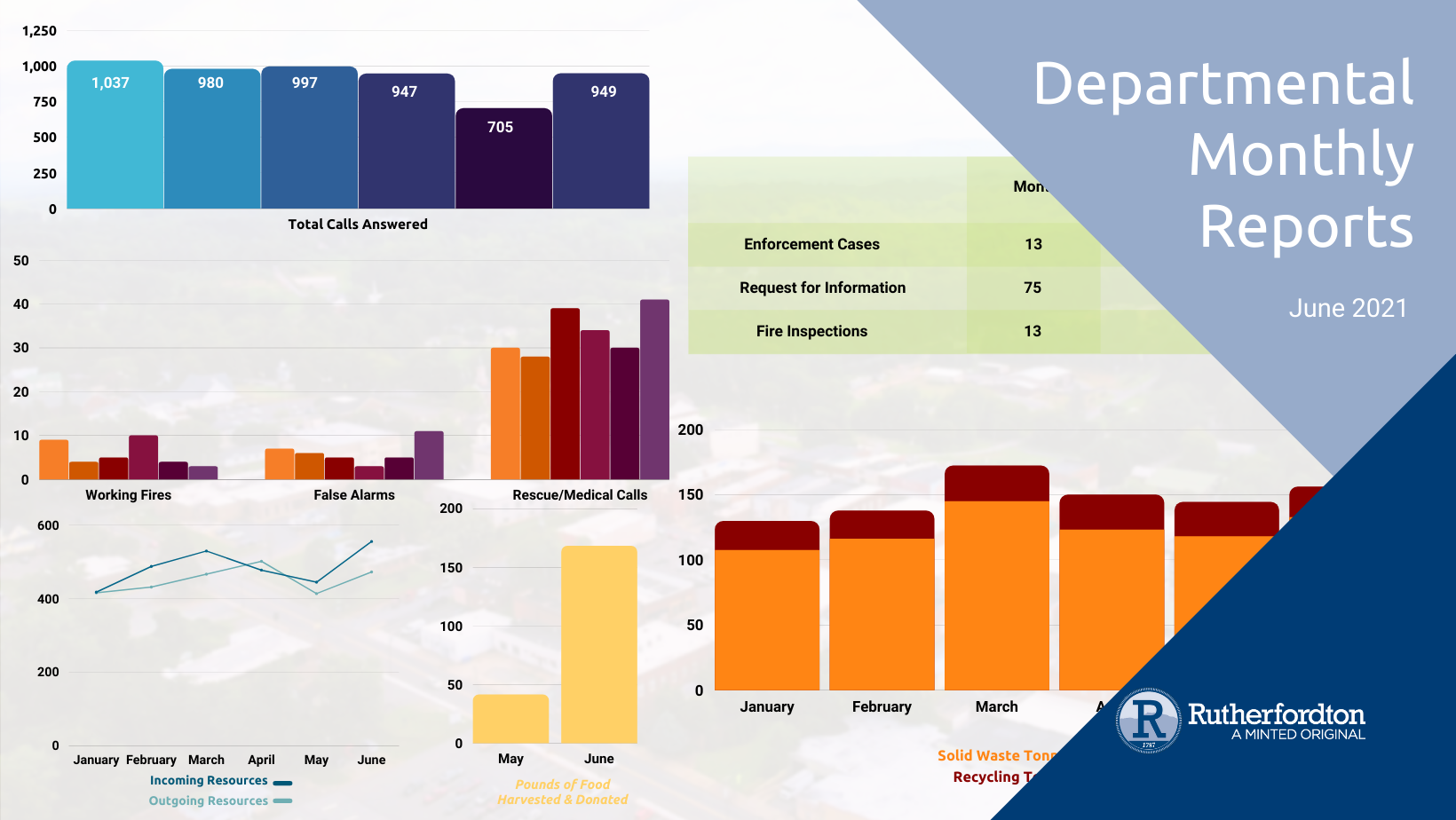 As stated in the 2021 Action Plan, the Town of Rutherfordton strives to maintain transparent communication with the public to remain accountable and efficient in our operations. In efforts to accomplish this goal, we have officially updated our monthly reporting format to include more measures of success within each department, as well as tracking to ensure each department is improving service delivery to all citizens.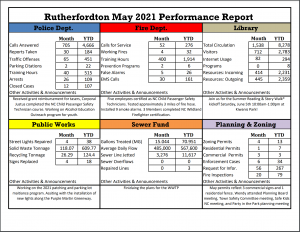 Previously, the Town showed each departments information on a single excel spreadsheet. While it communicated the department's productivity efficiently in a single page, it lacked the ability to truly see the departments productivity month-to-month. Comparing the month to the overall yearly amounts is more difficult to track progress each month. You can read through the June Monthly Report here.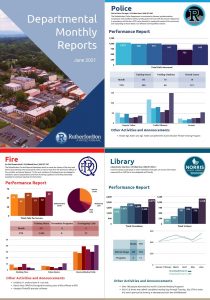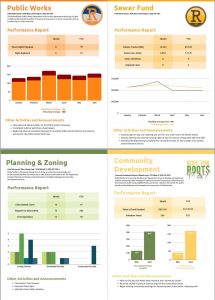 With this new monthly reporting dashboard, it is easy to see the monthly progress of each department, as well as expanding information that was not previously included. Each department has a mission statement that ensures that the work they do aligns with the original vision of the department, which is on each department's dashboard.
The measures for each department vary, considering the work they do is drastically different. Notice the vast number of calls that the Rutherfordton Police Department responds to during a 30 day period. You can see where exactly the Rutherfordton Fire Department responds to calls, since the fire district expands past the Town Limits. Or, notice the number of books that are checked out of the Norris Public Library, the weight of the trash that Public Works picks up, or the pounds of food donated from the Ruff'ton Roots Community Garden.
We plan to publish these for the community to see around the time of our Council Meetings, or the first Wednesday of each month. Each department is perfecting the information included, as well as the layout, so it may look a little different in the future. If you have questions about a department's report, the contact information for Department Head is listed on each dashboard.