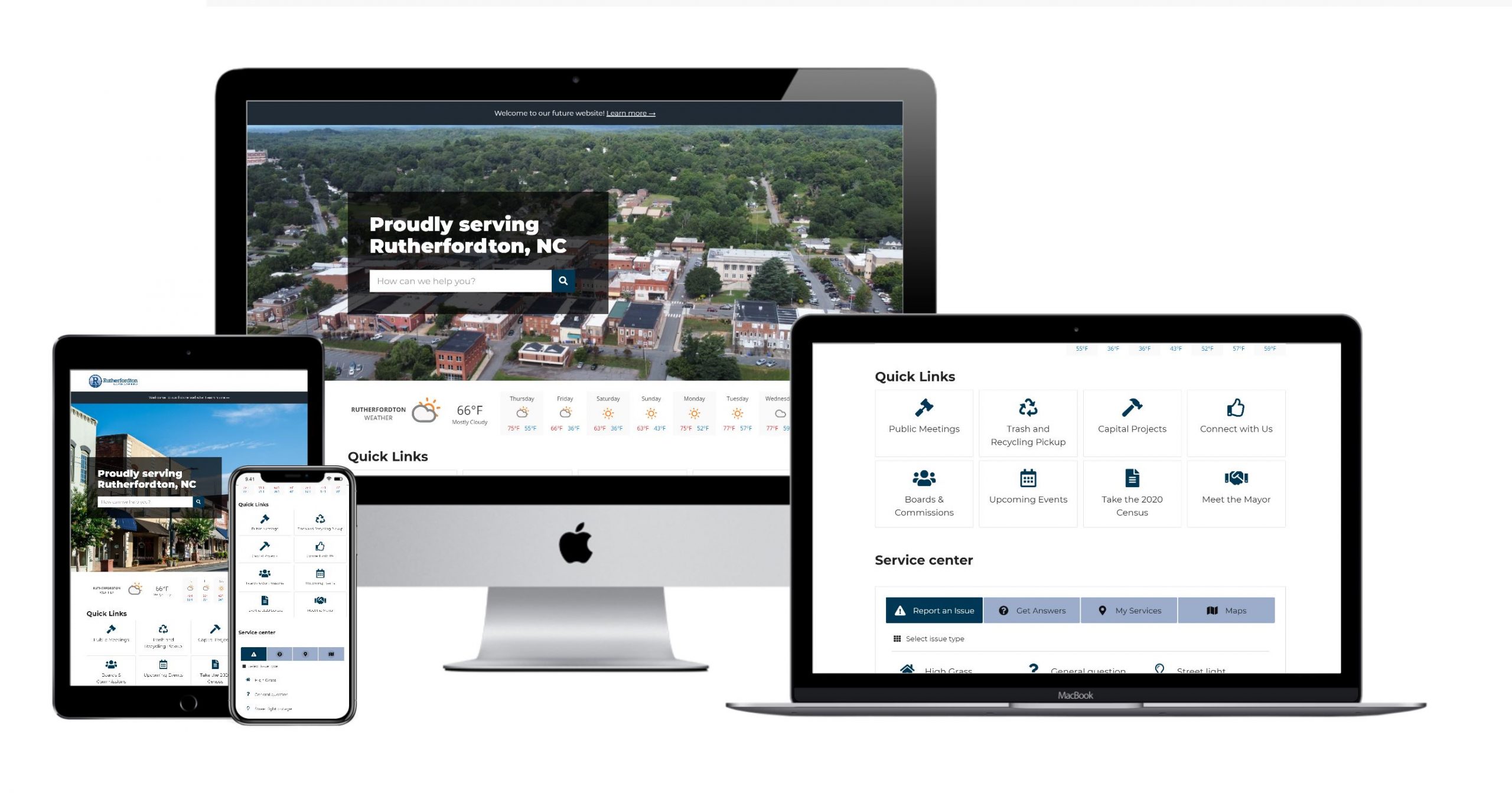 RUTHERFORDTON, NC – The Town of Rutherfordton has completed a new digital government service center and will launch a new website on Friday morning. The new website will improve access to services and information to the community, as well as empower those looking to connect with their local government. The new site greatly improves the Town's ability to serve the community in a greater capacity during the pandemic.
The new site was built openly, iteratively, and collaboratively with a cross-departmental team led by Magnolia Long the Town's Lead for North Carolina, Local Government Fellow. The team focused on easy access to information, the ability to communicate, and continually make improvements based on citizen feedback.
The new site located at ww.rutherfordton.net will officially launch, Friday, October 16th and will be the feature of the Town's Brewtiful Mornings with Mayor Dancy at 8:30 am on Friday the 16th via the Town's Facebook Page at @MyRutherfordton.
"Our website truly serves as a digital government service center for the Town of Rutherfordton," said Town Manager Doug Barrick. "We're taking this opportunity to use the power of modern technologies and build these new digital services openly and collaboratively. This is just another step in our commitment to providing a gold standard in service to this community."
Enhanced services and features include:
Mobile-friendly design (phone/tablet/laptop)
Predictive search
Get answers app
Updated government information
Updated community information
Improved public meetings
ADA compliance
Issue reporting
The community can give input to the website using the 'Feedback' link on all pages.
The Town of Rutherfordton is committed to ensuring this digital city platform meets the needs of those that live, work, and play in Rutherfordton and we encourage you to connect with us as we open the new Digital Town Hall to the community and the world.