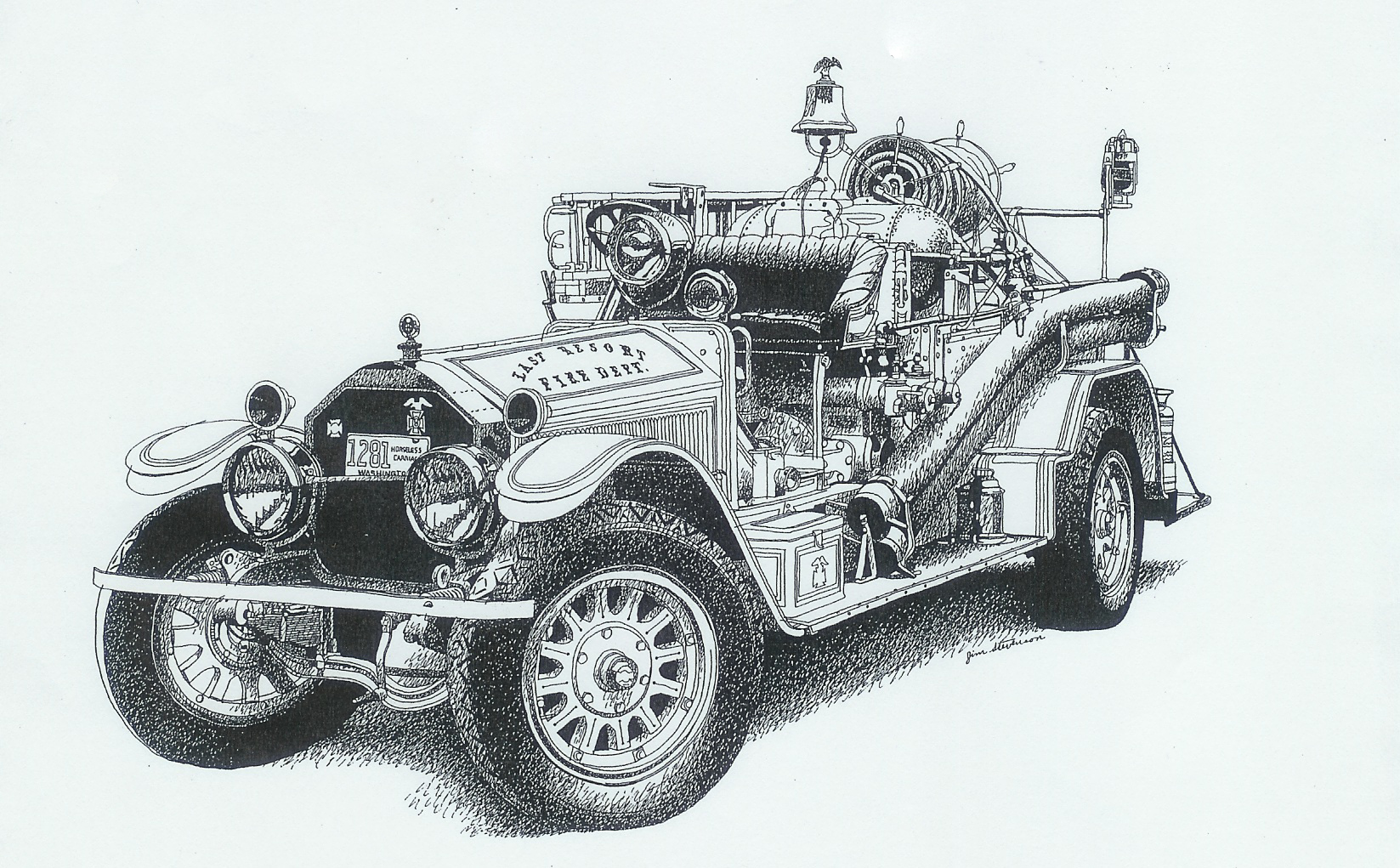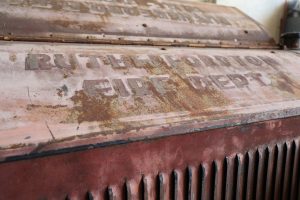 It's obvious that a Town that's founded in 1787 is going be rich in history, but who knew that we would have so many opportunities to restore that history for our use today? Rutherfordton Fire & Rescue is working to raise money to fully restore the Minted Original Fire Engine No. 1 to is original condition!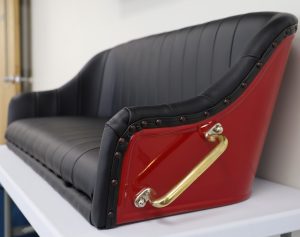 In 1924, the Rutherfordton Fire Department purchased its first fire engine for the department. The 1924 American LaFrance Engine was the first motorized Fire Engine in Rutherford County. This engine was the first of its kind- a 1000 gallon per minute (GPM) triple combination rotary gear pumper, hose, and 40-gallon soda-acid chemical tanks. Later, this type of rotary gear became obsolete due to the invention of the centrifugal pump.
Later in 1971, the Town purchased a new American LaFrance engine, and decided to sell the original Fire Engine No. 1. Fortunately, the truck stayed in the "fire service family" as the 1924 American LaFrance was sold to a man whose son was a firefighter in Charlotte. They kept it until the Town purchased the truck back in 2011.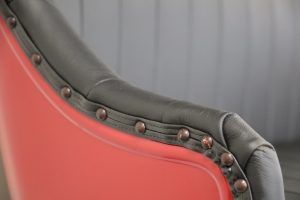 Since gaining ownership of the first fire truck again, RFD has been working endlessly to restore the truck back to the original condition. The original seat has been completely restored (see the image to the right), the wheels are currently being sandblasted and powder-coated, the original wooden ground ladders are being restored, suction hoses have been replaced, lanterns have been restored, and the carburetor has been rebuilt. All this work has been completed locally by a long list of individuals and businesses!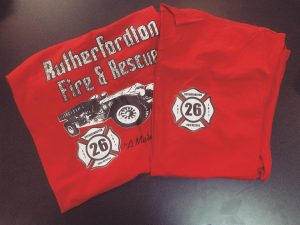 While progress is being made on the truck, there is still a lot of work to do! With $12,000 already spent, RFD still needs to raise approximately $80,000 to complete the project. They are raising all the money for the restoration project through raffles, t-shirt fundraisers, and donations. Currently, RFD is selling T-shirts (see the pictures below). Long-sleeve shirts are $10, short-sleeve shirts are $5, and they come with an option of gray or red. If you are interested in purchasing a shirt, reach out to them on Facebook or Instagram, call them at (828) 287-7367, or stop by the station at 144 N. Mitchell Street.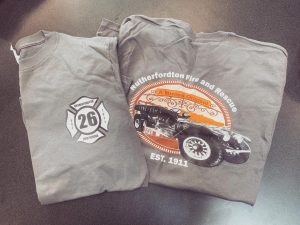 "We thank everyone for their support in this endeavor and we hope to have the truck restored as much as possible by its 100th birthday in 2024!" said Brandon Harrill, Fire Chief at Rutherfordton Fire & Rescue.