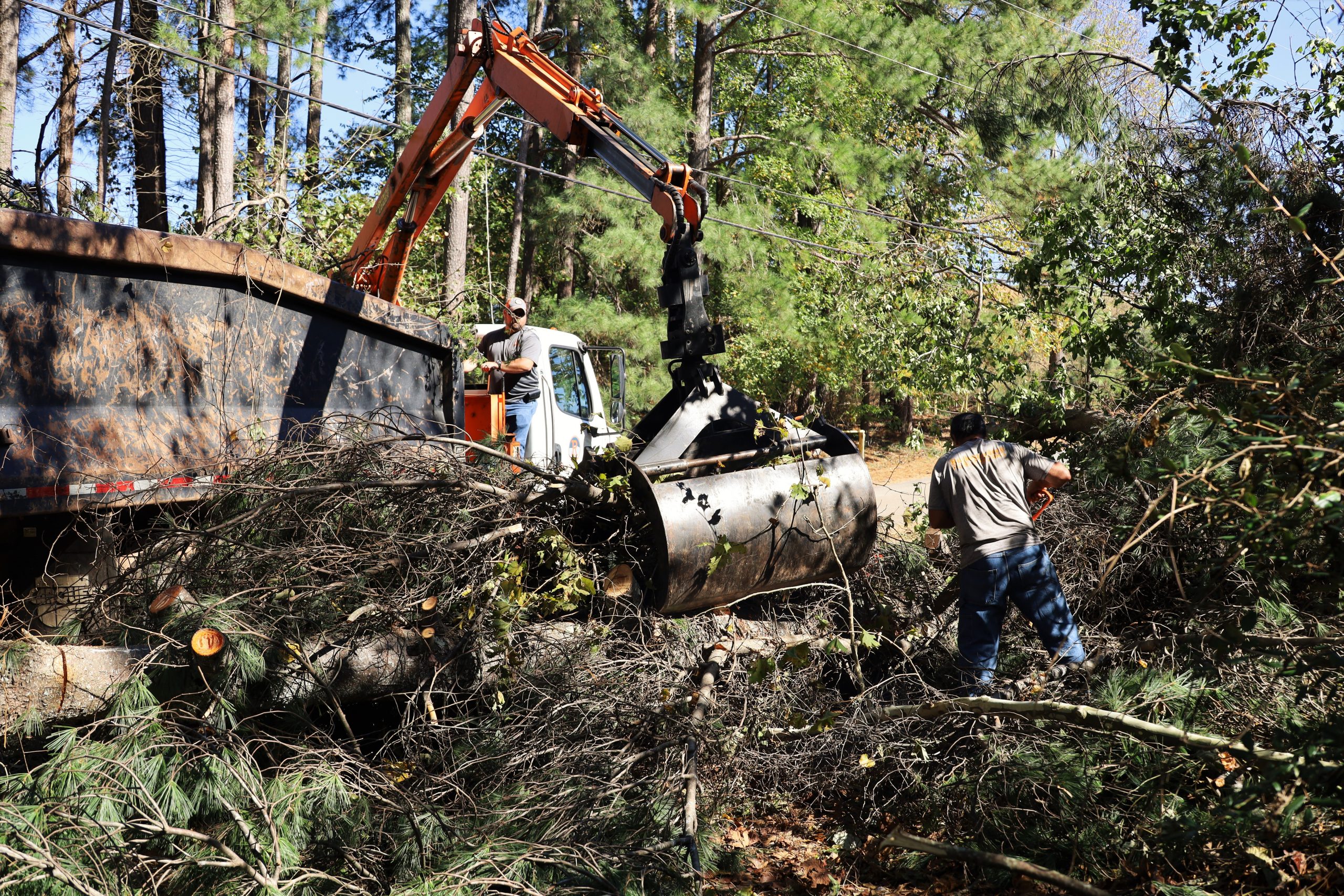 Yesterday, the Town of Rutherfordton and surrounding communities were severely affected by Tropical Storm Zeta. With more than 100 emergency calls over a two hour period, all town departments worked incredibly hard to help their service districts. Unfortunately, about 17,000 residents of Rutherford County remain without power, and fallen trees and powerlines are still blocking roads.
Please note that our Public Works Department is diligently working to collect debris caused by the storm. If you have debris, please collect it and place it with 10 feet from the road. Make sure not to block any mailboxes, powerlines, or storm drains. Please give the Public Works Department plenty of time to collect the debris from your house. If you have any questions or concerns, please call Town Hall at (828) 287-3520.
We would like to extend a huge thank you to our Fire Department and our Police Department for working hard yesterday morning. With an increased call volume, we're thankful that our team functions as #1Town1Team because we were able to respond more efficiently. If you see anyone from our Town Team, anyone in our Fire Department, Police Department, or Public Works, please make sure you thank them for working so hard.
Lastly, we understand the inconvenience that having no power causes. Duke Energy is deploying about 100 teams to Rutherford County to assess the damage and restore our power. We will continue to communicate updates as time goes on.
Thank you!