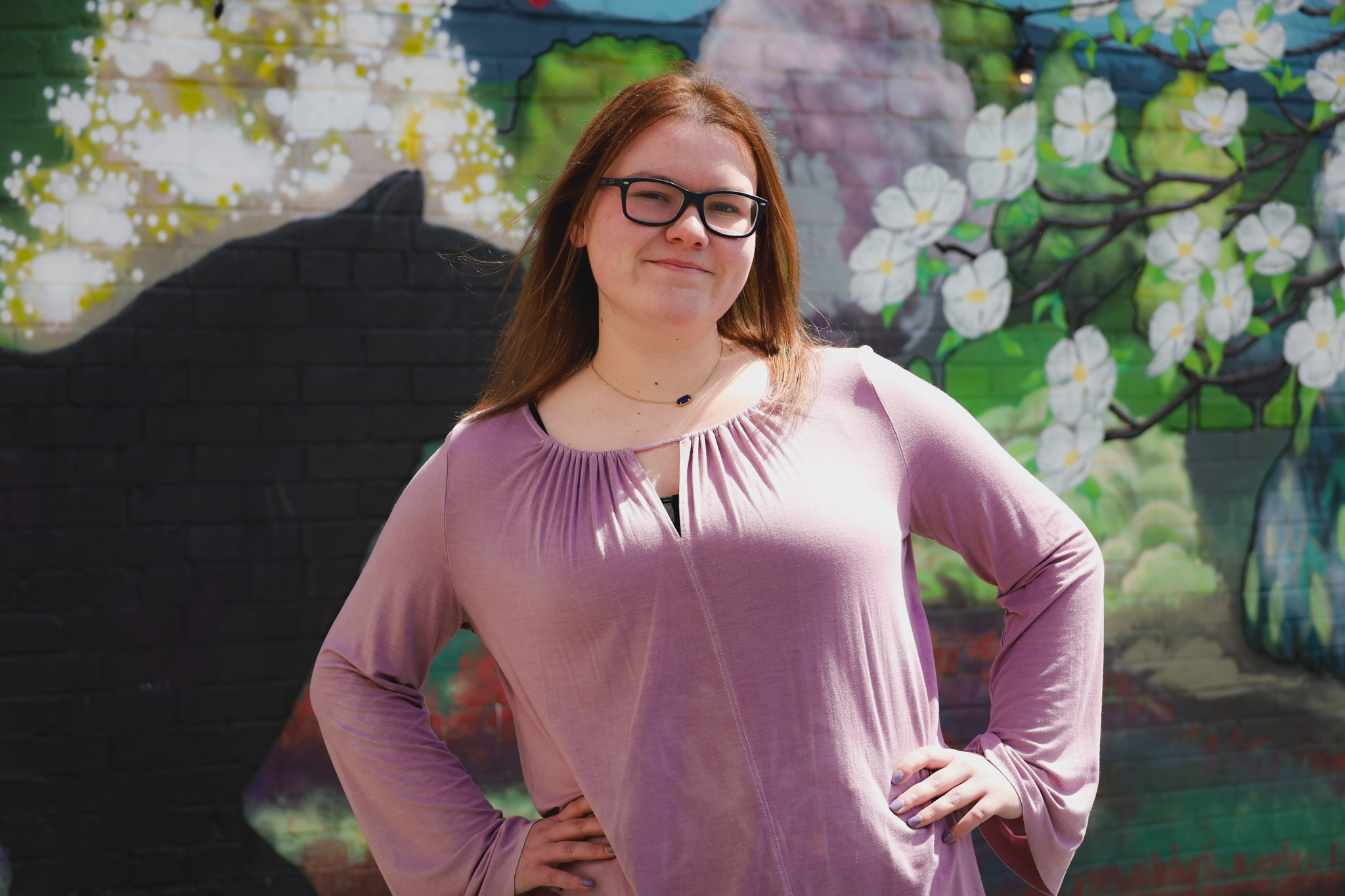 The Town of Rutherfordton is beyond excited to announce Rebecca Blanton as our Main Street Manager to serve as the Executive Director of the Rutherford Town Rising board of directors in the work of connecting and serving our businesses for a stronger economic outcome. Rebecca a Rutherfordton native with a heart for downtown brings a delightful mix of contagious energy and passion to seeing Rutherfordton thrive. Town Manager Doug Barrick said "Rebecca is the perfect complement to grow and lead RTR, she brings the passion and experience we need to keep Rising together"
Blanton stated "My mission is to make downtown an even more family-centered community for all to enjoy and to continue to elevate downtown. I look forward to working closely with the board members of Rutherford Town Rising to implement a strategic plan of work and help our town rise to its full potential. Downtowns are where you feel the heartbeat of a community. I'm grateful for the opportunity to serve my hometown and our community. I'm passionate about our businesses and want to see them succeed."
Blanton has worked part-time at Strive Marketing Co since June 2022.  Prior to working at Strive as a part-time employee, she served as a Digital Marketing Intern for a year. An entrepreneur at heart, she also operates Rebecca Blanton Photography. She developed a love for capturing memories and freezing them. But capturing and telling couple's love stories where her heart lies. A Rutherfordton native, she is a 2022 graduate of Appalachian State University where she earned a degree of Bachelor of Science in Business Administration with a concentration in Digital Marketing.
She begins her new position on April 4. Rebecca reminds everyone "If you are interested in learning more about how you could help our town reach out to us and someone will be in touch."
Rutherford Town Rising (RTR) is a 501c3 organization dedicated to leading and preserving the unique character of the historic downtown while developing and enriching assets that promote economic vitality, a sense of community, and quality of life. Working in partnership with local government, businesses, the North Carolina Department of Commerce, and other agencies, and through the dedication of our board members and volunteers, RTR works to provide our businesses with the support, programming, and promotional assistance they need to succeed and the vision to help our town flourish.