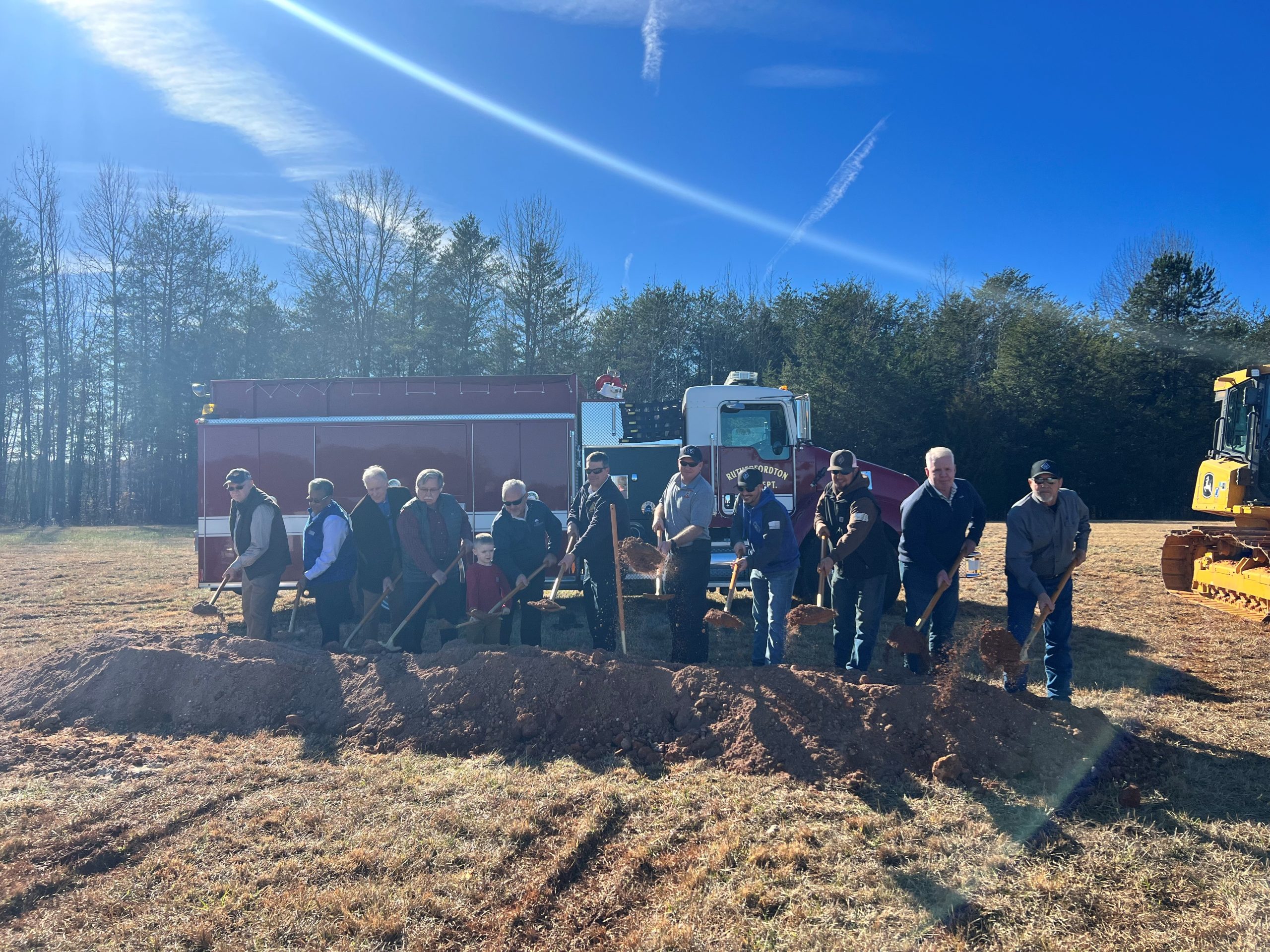 A day over a decade in the making as the Town of Rutherfordton and the Rutherfordton Fire & Rescue Dept broke ground on Fire Station #2 today. Rutherfordton Fire & Rescue Station 2 is now officially under construction at 1701 Baber Rd in Rutherfordton. The new 5,320 sqft building will feature 2 drive-through truck bays housing a pumper tanker and a mini pumper as well as fully functioning living quarters for staffing and office. The Station is set to serve both the Town of Rutherfordton but moreover, bring a higher level of service and quicker response times to the Rutherfordton Rural Fire District and those residents currently residing in the Rutherfordton ORA (outside response area). Today's ceremony featured a gathering of the Mayor, Town Council, Town Manager, Fire Chief, and fire personnel both current and retired along with local, state, and federal partners as well as the design & construction teams to kick off this project.
The ORA area currently has 4,000 residents that are currently not in an ISO-rated fire district but will be when this station is completed. This new station will provide a huge savings on homeowners insurance and moreover a greater peace of mind when emergencies arise. The Town has been supported by our partners at the local, state, and federal levels to be able to make this $1,055,000 project come to life with a grant from the General Assembly of $500,000. The remaining funds will come from the Rural FireTax that will be used to service a 10-year loan on the new facility.
The Town has used a design-build style construction process for this new station and has chosen the Team of E.S. Walker Construction, Odom Engineering, and Jerry McGinnis Architecture to design and build this new facility. The target completion is set for the fall of 2023. Rutherfordton Fire & Resuce looks forward to improving the coverage, service, and response times in this community through this station. The Town would like to thank all of our partners for their assistance including Broad River Water Authority, NC OSFM, & Rutherford County. As the station is set to open later this year, Rutherfordton Fire & Rescue will be staffing the station with some full-time staffing and is planning to continue to grow staffing to provide 24-hour coverage in the coming years. Rutherfordton Fire & Rescue is a combination department with both full-time staff and volunteers and welcomes those living in this community that would like to assist the department through volunteering.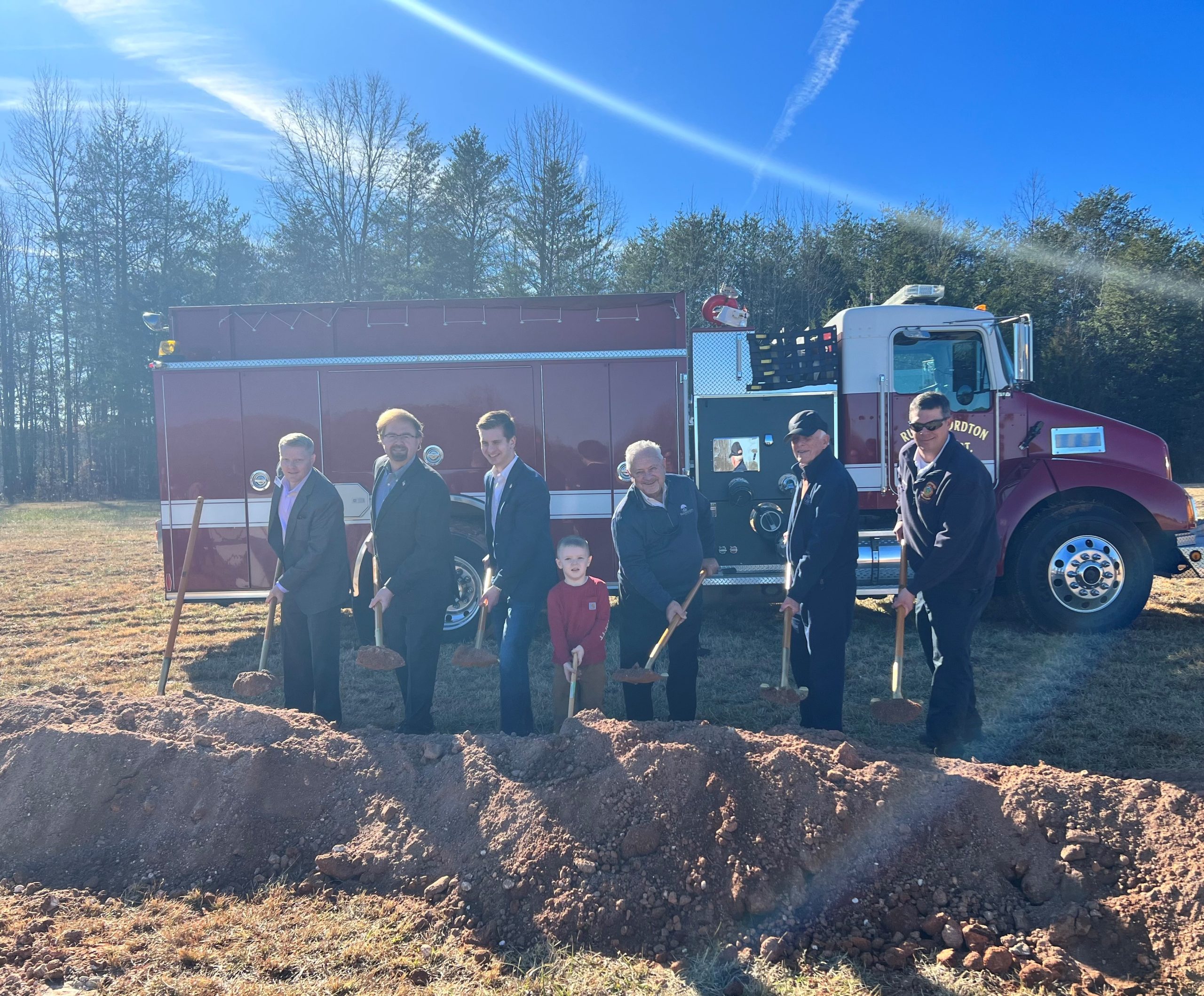 Brett Ketter representing Congressman Patrick McHenry, Congressman Chuck Edwards, Mayor Dancy, Mayor Bland (Spindale) and Fire Chief Brandon Harrill
Left to Right
Dr. Doug Sheets- Town Council
Doris Crute – Town Council
Henry Giles – Town Council
Stanley Clements – Town Council
Mayor Jimmy Dancy
Fire Chief Brandon Harrill
Asst. Fire Chief Robbie Samuel
Nick Walker – E.S. Walker Construction
Nathan Walker – E.S. Walker Construction
David Odom- Odom Engineering
Shelton Walker – E.S. Walker Construction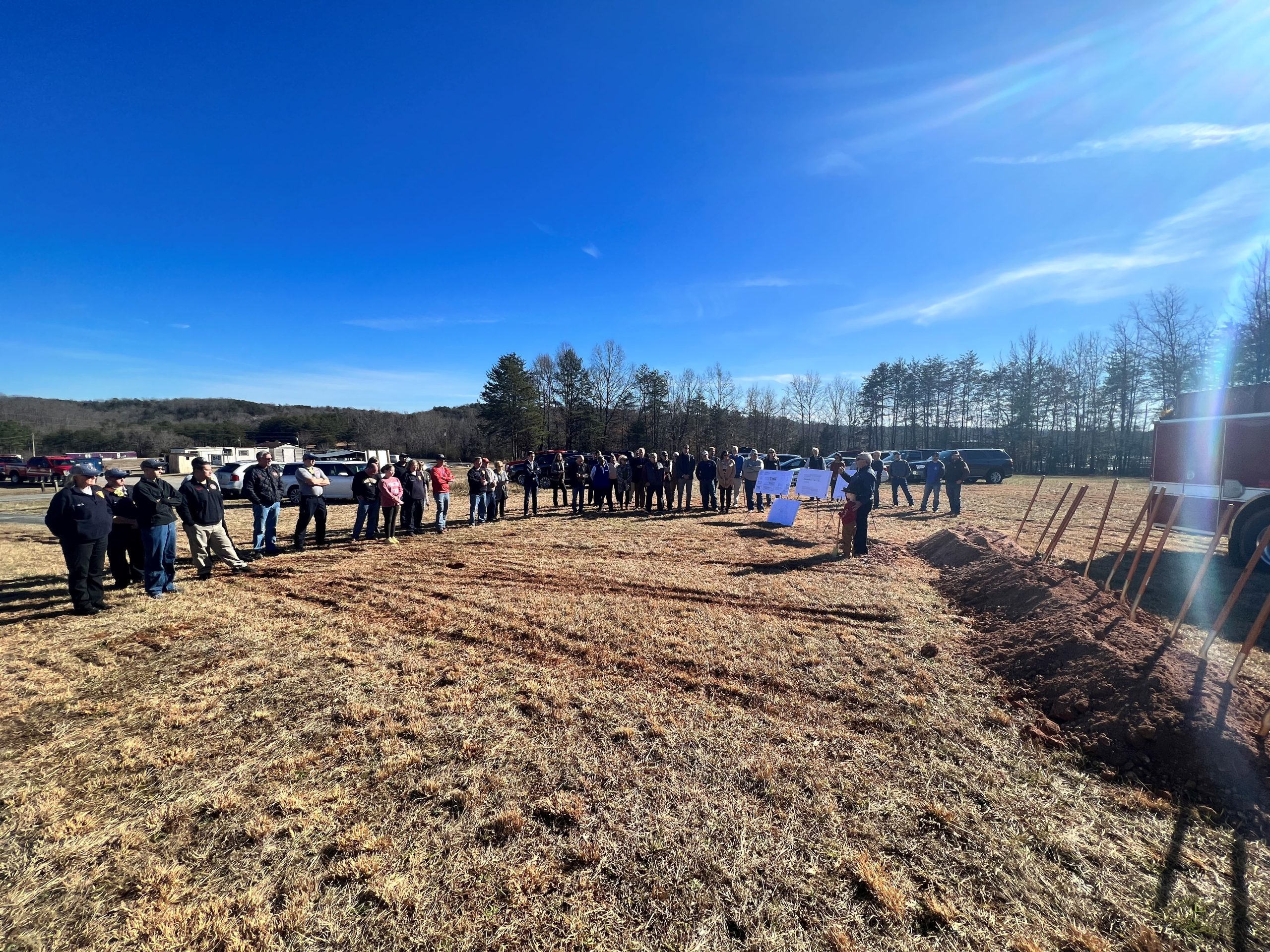 Mayor Dancy welcoming everyone