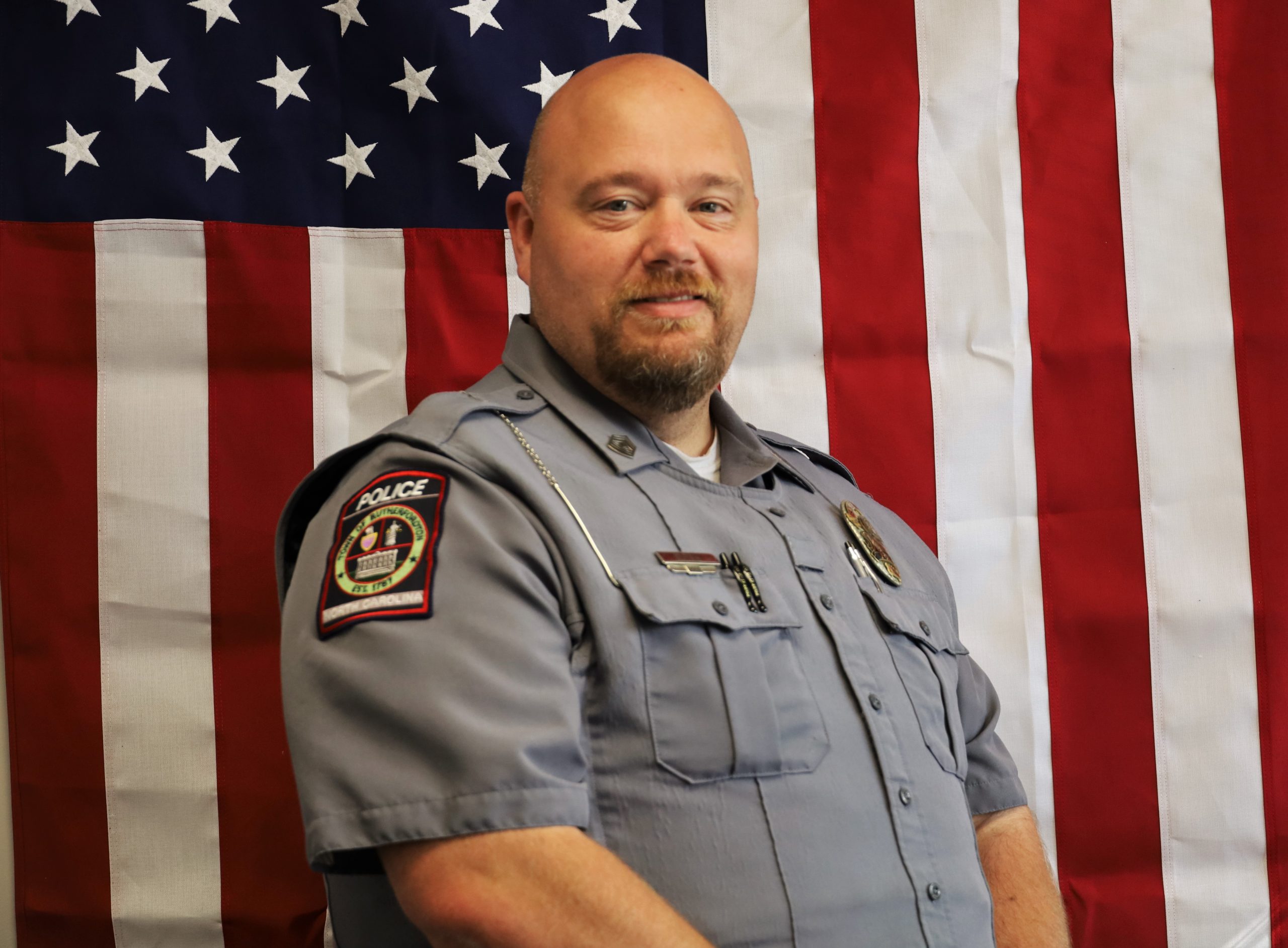 EmailPhone
828-287-5062 ext. 7
Position
Patrol Master Sergeant
Freddie Euten
As a native of Rutherford County, Freddie Euten grew up in Bostic and still resides there today. He graduated from East High School in 1997 and graduated from the BLET program at Isothermal Community College in 2002.
Freddie began his law enforcement career at the Spindale Police Department in 2002, and soon after worked at the Rutherford County Sheriff's Office as a narcotics investigator in 2004. During his time there, he spent nine years and three months as a narcotics investigator and eleven months as a patrolman. Freddie was also sworn in as a Federal Task Force Officer for Homeland Security for four years. From 2009 to 2019, Freddie served as a part-time deputy and investigator for the Polk County Sheriff's Office.
Freddie started with the Rutherfordton Police Department in 2015. Since the beginning of his career, Freddie has been Clandestine Lab Certified, gotten his Advanced Law Enforcement Certificate, and serves as a NC General Instructor, Specialized Instructor for Haz-Mat and Explosives, and an In-service Training Coordinator.
In addition, Freddie has been a volunteer firefighter since 1998, Eagle Scout, and a youth football and baseball coach.