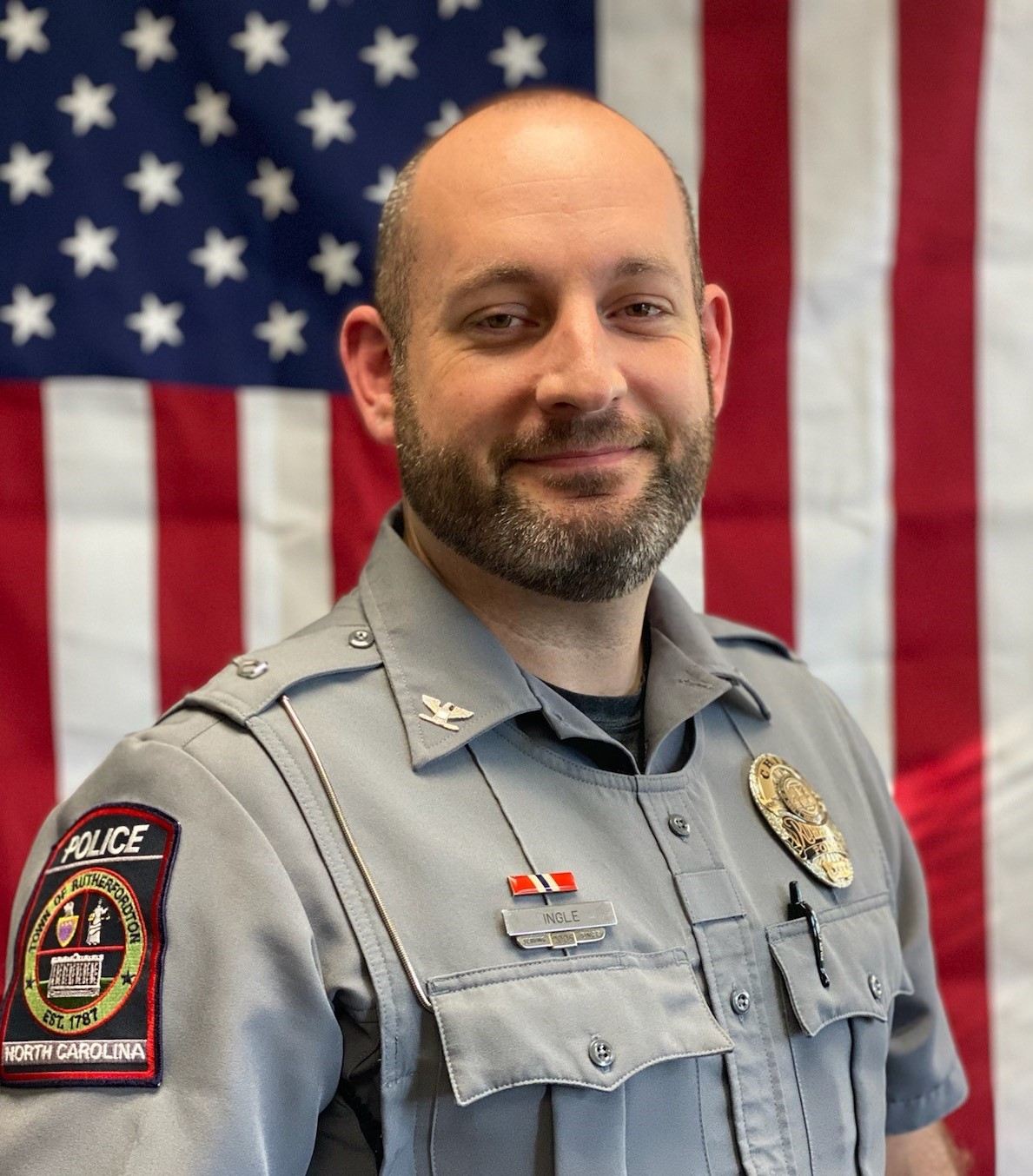 EmailPhone
828-287-5062 ext 5
Social MediaPosition
Police Chief
Clint Ingle
Clint Ingle was appointed as the Rutherfordton Police Department Chief of Police on Friday, May 1, 2020. Chief Ingle has been with the Rutherfordton Police Department since 2005.

"I am honored and humbled to be selected as your new Chief of Police. I am committed to serving the residents of our community to the best of my ability. I accept the responsibility of ensuring that our community is provided the best law enforcement services possible. Fortunately for me, I work with a dedicated staff of sworn officers and one civilian employee that truly understand the definition of service. They work hard every day to provide the best service possible to our community. I wear this uniform with great pride because of the work they do. They are constantly continuing to improve, and this is only the beginning. We will keep raising the bar. This is an exciting time for me personally and professionally.
My main priority for the Police Department is to continue to make our community safe and secure but we will need everyone's help to accomplish this. I will encourage members of the police department and the citizens of Rutherfordton to work together to form a partnership to keep our town one of the safest cities in North Carolina.
To be an effective Police Chief, you must have several important leadership qualities. I believe you must possess integrity that allows others to know you will always strive to do the right thing and treat them fairly. You must always be accessible and accountable not just to employees, but also to other town staff, city residents, and stakeholders. It is also important to always have personal and departmental goals that allow you to always strive for more, be innovative and avoid complacency. Most importantly, you must love the job you do, and the people you serve. Once again, I am honored to serve as Chief of Police for the Town of Rutherfordton – continuing to work as #1Town1Team."