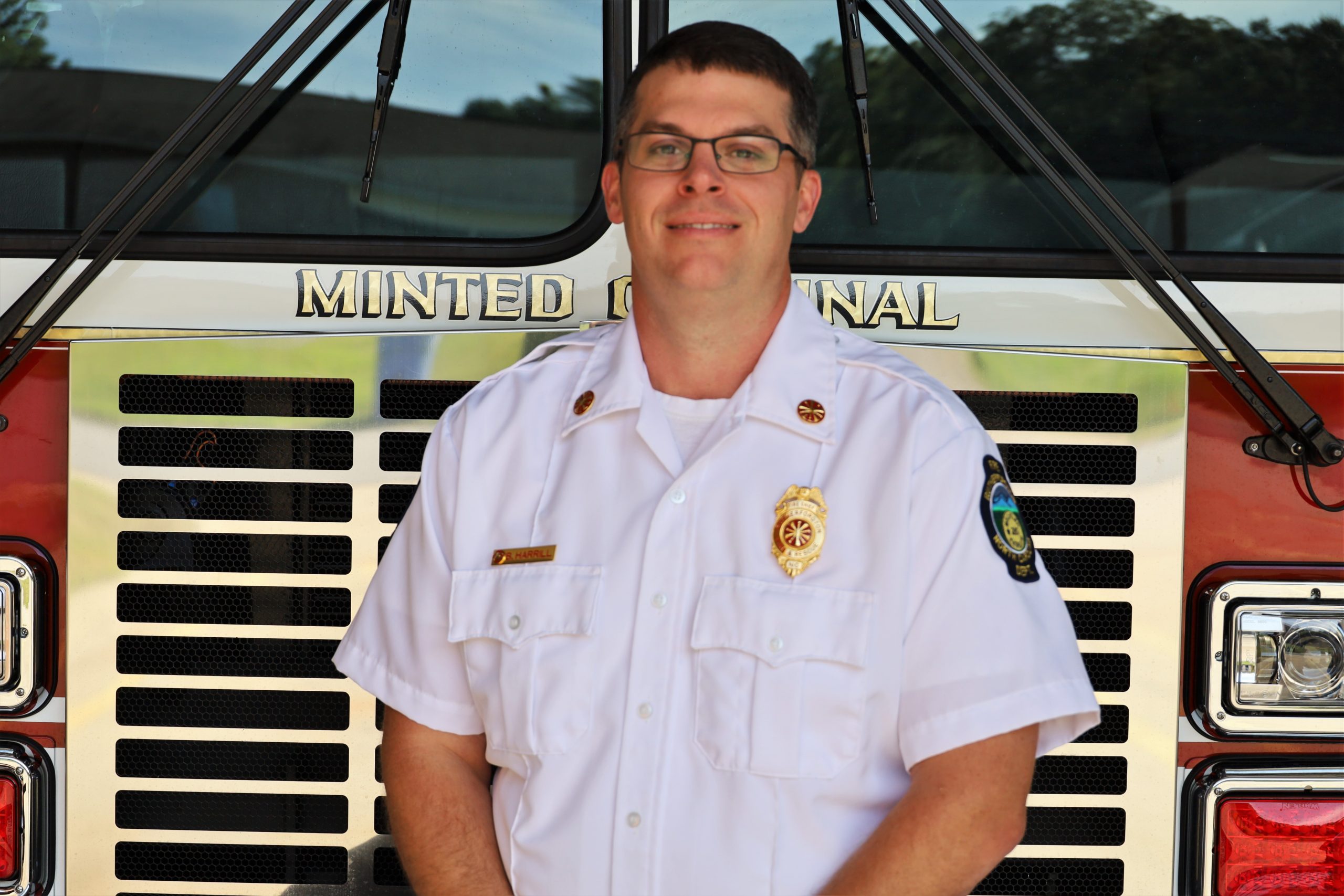 EmailPhone
828-287-7367
Position
Fire Chief
Brandon Harrill
Brandon Harrill began serving as Fire Chief on January 1st, 2020. He started his career with the department in January of 2006. Chief Harrill has served in the positions of Fire Equipment Operator, Captain, and Division Chief of Support Services.
Chief Harrill started his fire service career in 2001 with the Spindale Fire Department as a volunteer until hired by the Town of Rutherfordton. He was born and raised in the Rutherfordton-Spindale communities and is a 2001 graduate of R-S Central High School. He earned an associate degree in Fire Protection Technology from Cleveland Community College and a bachelor's in Fire Administration from Columbia Southern University.
Chief Harrill followed in his family's footsteps pursuing a career in the fire service. He has two uncles that served in Spindale and Rutherfordton, one a retired Rutherfordton Captain, and a great uncle who served as Fire Chief in Forest City. He is married to his wife Amber, they have two children, Bailee and Mason, and reside in Rutherfordton.