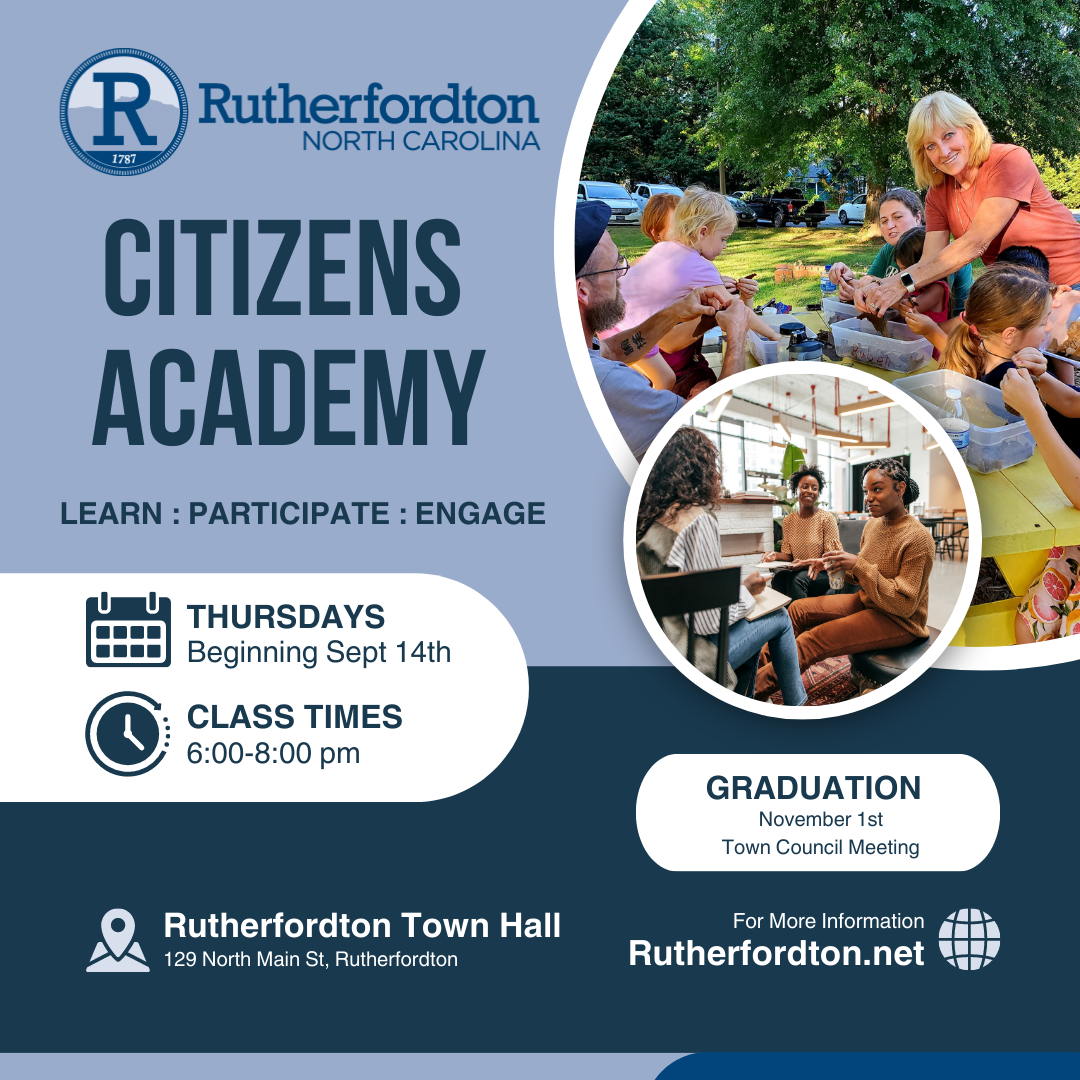 The Rutherfordton Citizen's Academy is a seven-week course designed to offer participants an educational and interactive experience on the workings of Town government.
The curriculum will cover current Town programs, services, and procedures, and offer an inside look at several departments.  Led by Town staff, each weekly session will take place at a different Town facility. The final session will include a graduation ceremony at the November Town Council Meeting.
The goal for the program is to provide a fun, informative learning experience while building strong relationships and encouraging citizen involvement to enact positive change in the community.
"We believe this foundation, cultivated through interaction with Town staff, will serve to create a stronger, more informed community," said Mayor Jimmy Dancy.
"The biggest takeaway I got from participating in Rutherfordton Citizens Academy was the sense of community. In our class, we had people from all walks of life. Some of us were graduating college, while some others were retired. We had new residents in our class, who had moved in merely months before the class began – and we had lifelong citizens who already seemed to know everyone," said Randee Sherrod Class of 2019.
The 2023 Citizens Academy will meet from 6:00 to 8:00 pm on Thursdays, starting from September 14 until October 26. Graduation will be held at the Town Council Meeting on November 1, 2023 at 5:30 pm.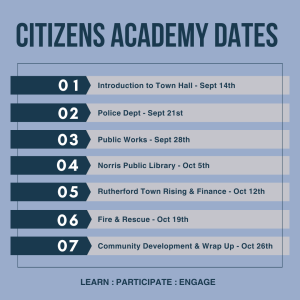 If you are interested in participating in the Citizen's Academy Class of 2023, please fill out this interest form at https://www.rutherfordton.net/citizens-academy-interest-form/.