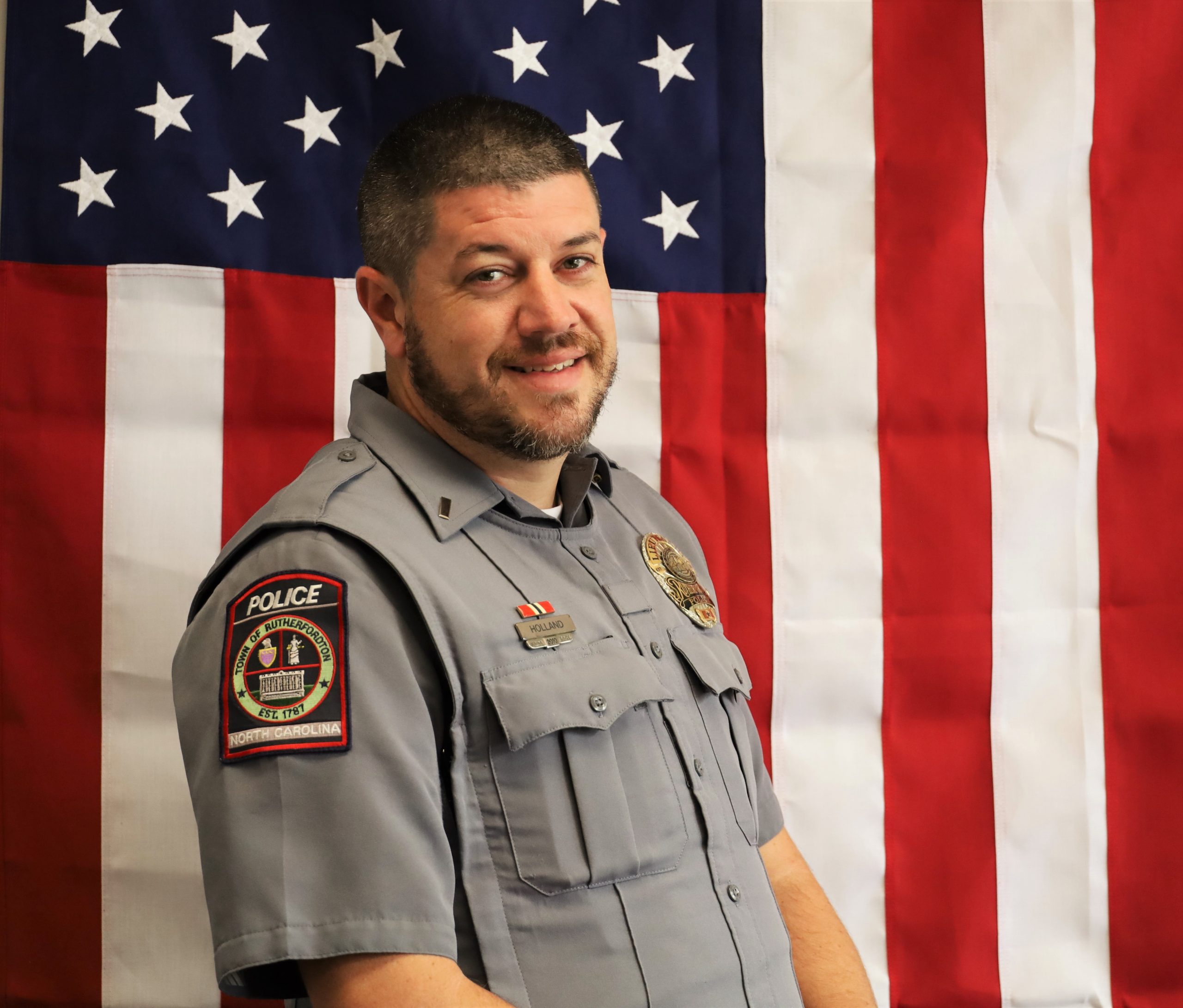 EmailPhone
828-287-5062 ext. 3
Position
Patrol Lieutenant
Joey Holland
Joey Holland started working for the Rutherfordton Police Department in May 2010, and was promoted to Lieutenant in May 2020. As the patrol lieutenant, he is responsible for overseeing the Patrol division and ensuring safe and smooth day-to-day operations. Joey also serves as the ABC Officer that oversees compliance checks on and off premise alcohol sales.
He earned his Criminal Investigation Certificate in 2017 through the North Carolina Justice Academy, and received 3 Region "C" citations in 2011 and two in 2013. Joey has also received recognition through the Rutherfordton Police Department as Officer of the Year in 2014, Life Saving Award Bar, and Top Shooter Award in 2019.
As a native of Rutherfordton, Joey is passionate about helping the community. He, along with two other officers, founded "Shop with a Cop" where the entire Police Department fundraises to take less-fortunate children Christmas Shopping.